Create a Competitive Advantage
By using the Catcher's Notebook, you're willing to dedicate and immerse yourself in the game of baseball. You're studying tendencies and moments in the game that stand out, giving you an edge the next time you step on the field. Coaches and Pro's love this intangible skill - being a "Student of the Game." It helps you and your team win Championships.
Catchers are leaders on the field. They're in front of every single pitch, and must operate efficiently to protect home plate. The "Game Logs" section of the Catcher's Notebook organizes scouting reports, opponents tendencies, umpire's names and tendencies, and post game evaluation.
The relationship between a Pitcher and Catcher is one that has been cherished throughout the History of Baseball. They must be in sync for the defense to operate efficiently. The "My Staff" section of the Catcher's notebook allows Pitchers and Catchers to be on the "Same Page," literally.

Catcher's Notebooks are an effective tool for player development:
Your Staff's Tendencies & Notes

(60) Game Logs: Opposition's Lineup & Notes, Umpire Notes & Post Game Reflection.

Practice Logs & Evaluation

Additional Note Pages & More!

Used & Trusted at the Highest Levels of the Game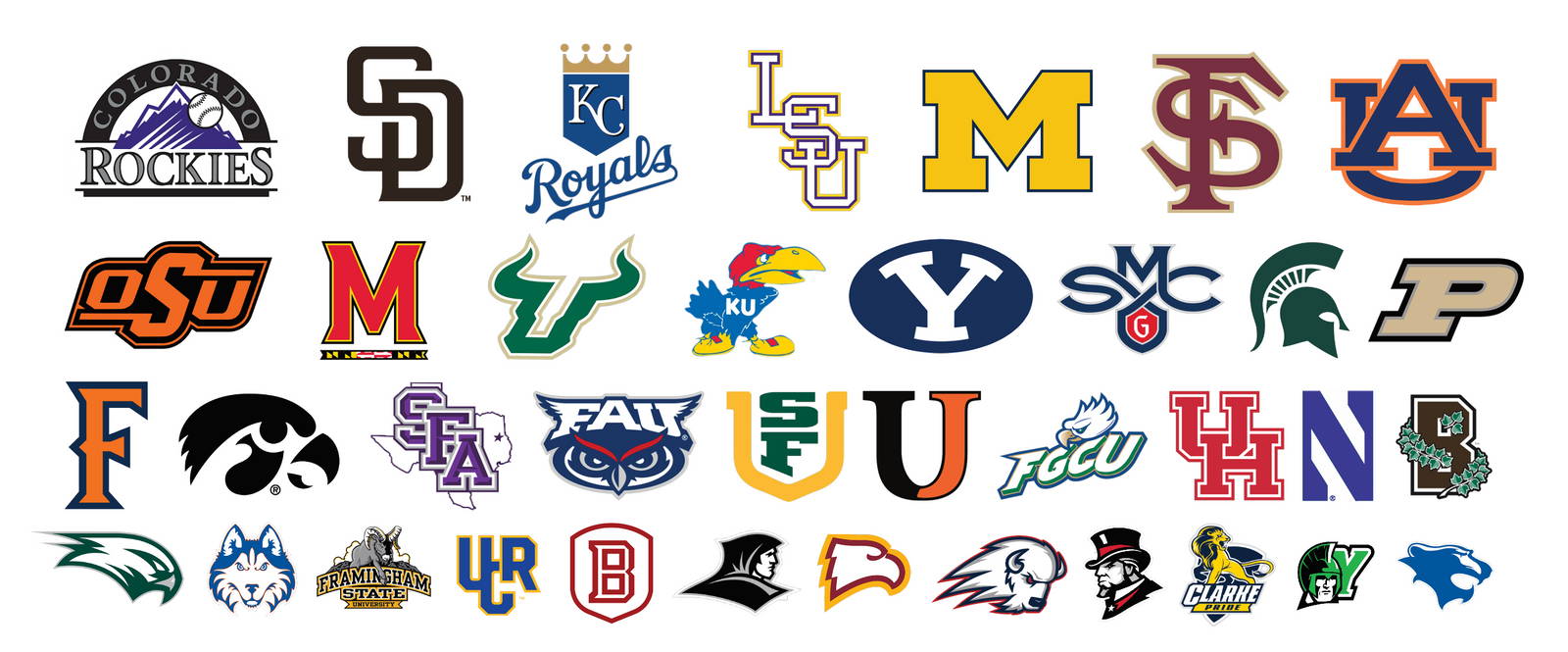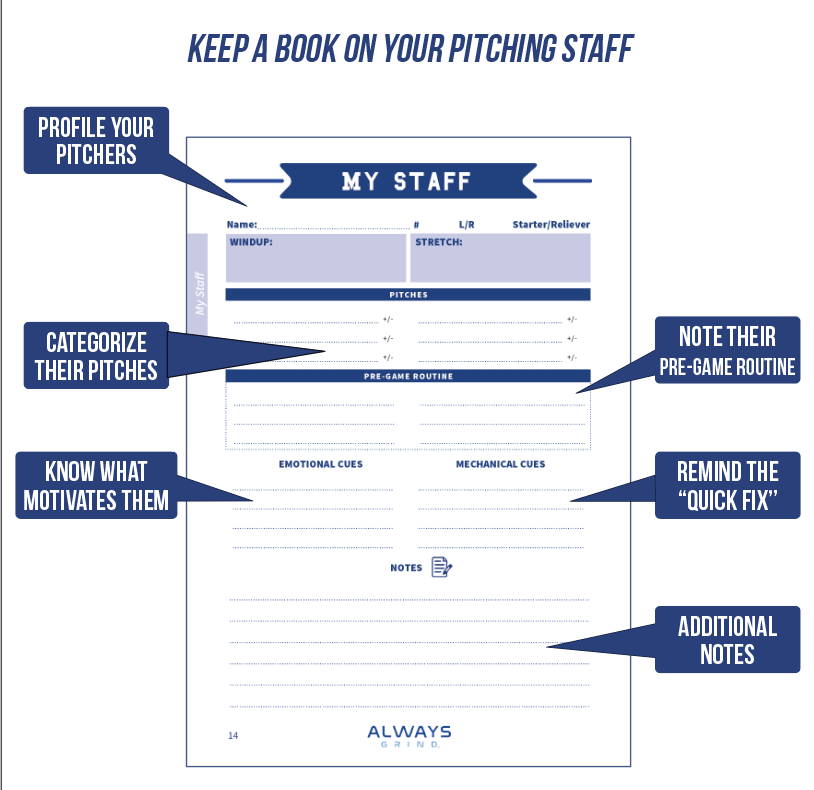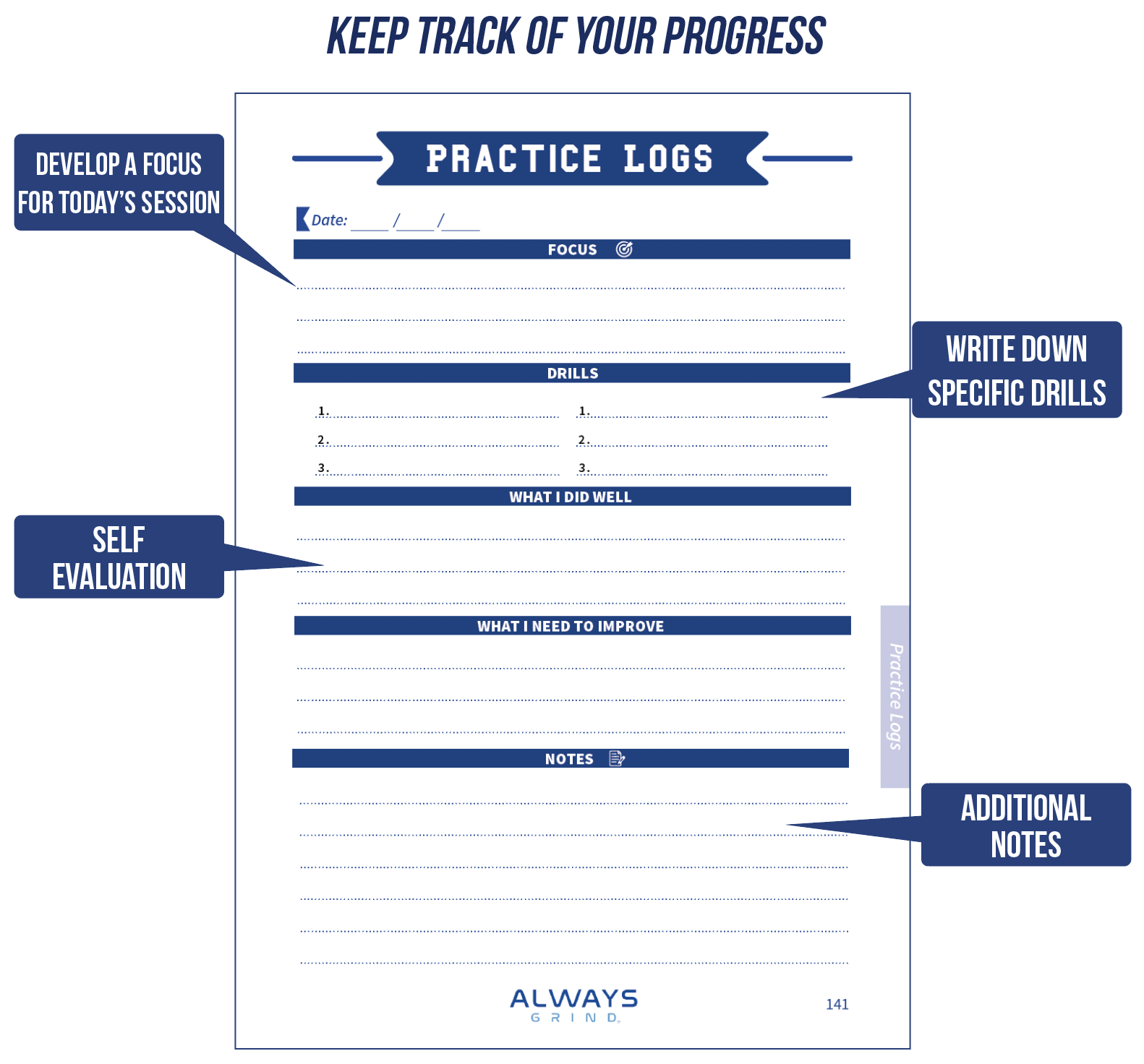 Used & Trusted at the Highest Levels of the Game