Create a Competitive Advantage
By using AG's innovative design to track your at-bats during and after games, you're able to view and reflect on your performance. Whether it's evaluating pitch sequences, measuring Quality At-Bats (QAB's), or summarizing how you felt throughout the game, you create a competitive advantage for yourself and your team by analyzing what you did well, and what you need to improve in the next game.
Evaluate & Reflect like a Pro
The best Collegiate & Professional Athletes document and reflect on their at-bats and training. The Hitter's Game Logs allows you to reflect on your at-bats and gameplay to assist in your development.
Become a "Student of the Game"
By using the Hitter's Game Logs, you're willing to dedicate and immerse yourself in the game of baseball. You're studying tendencies and moments in the game that stand out, giving you an edge the next time you step on the field. Coaches and Pro's love this intangible skill - being a "Student of the Game." It helps you and your team win Championships.

Hitter's Game Logs are an effective tool for player development:
Game Logs for Situations, Pitch and Result Tracking, & Spray Charting

Scouting Report & Self-Reflection section on back of Game Logs

Pre-Game Routine Development Section

Key Page for Ultimate Use & Ownership Page

60 Games Included & Additional Note Pages

Used & Trusted at the Highest Levels of the Game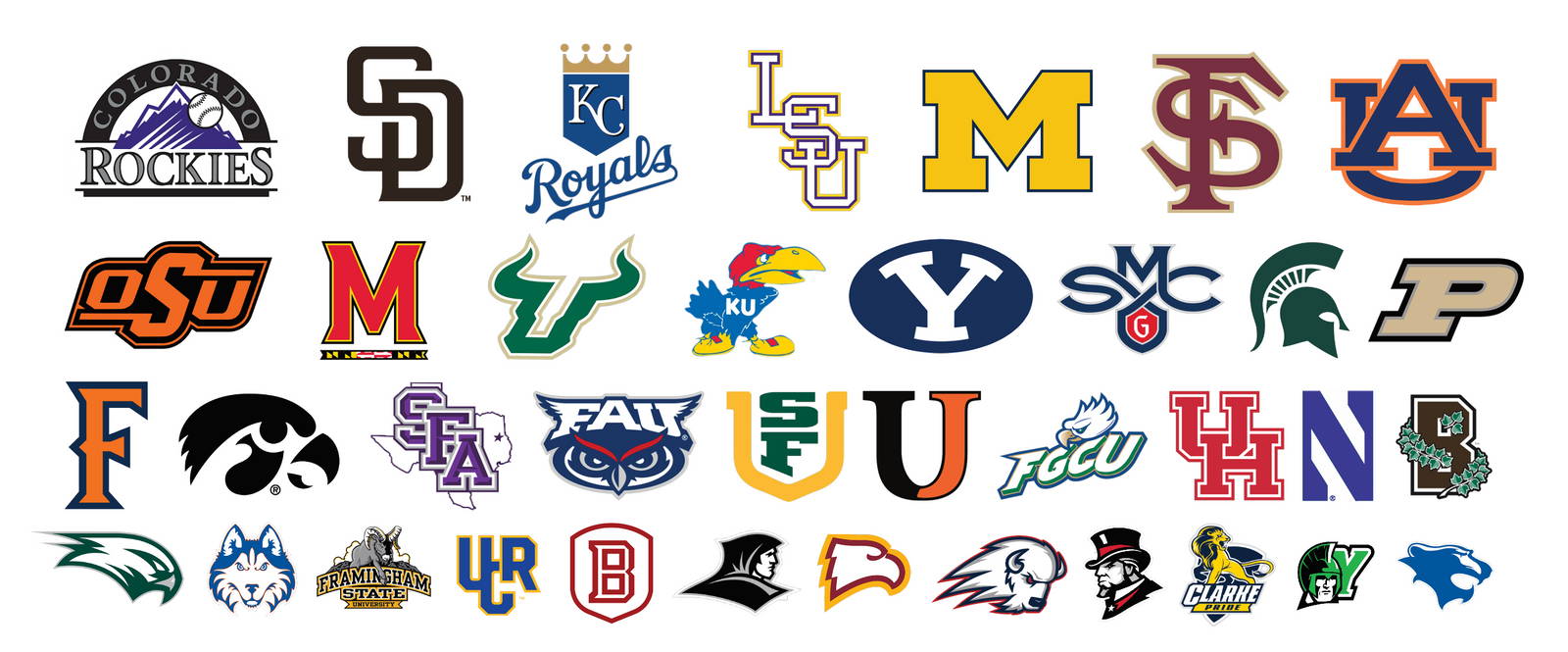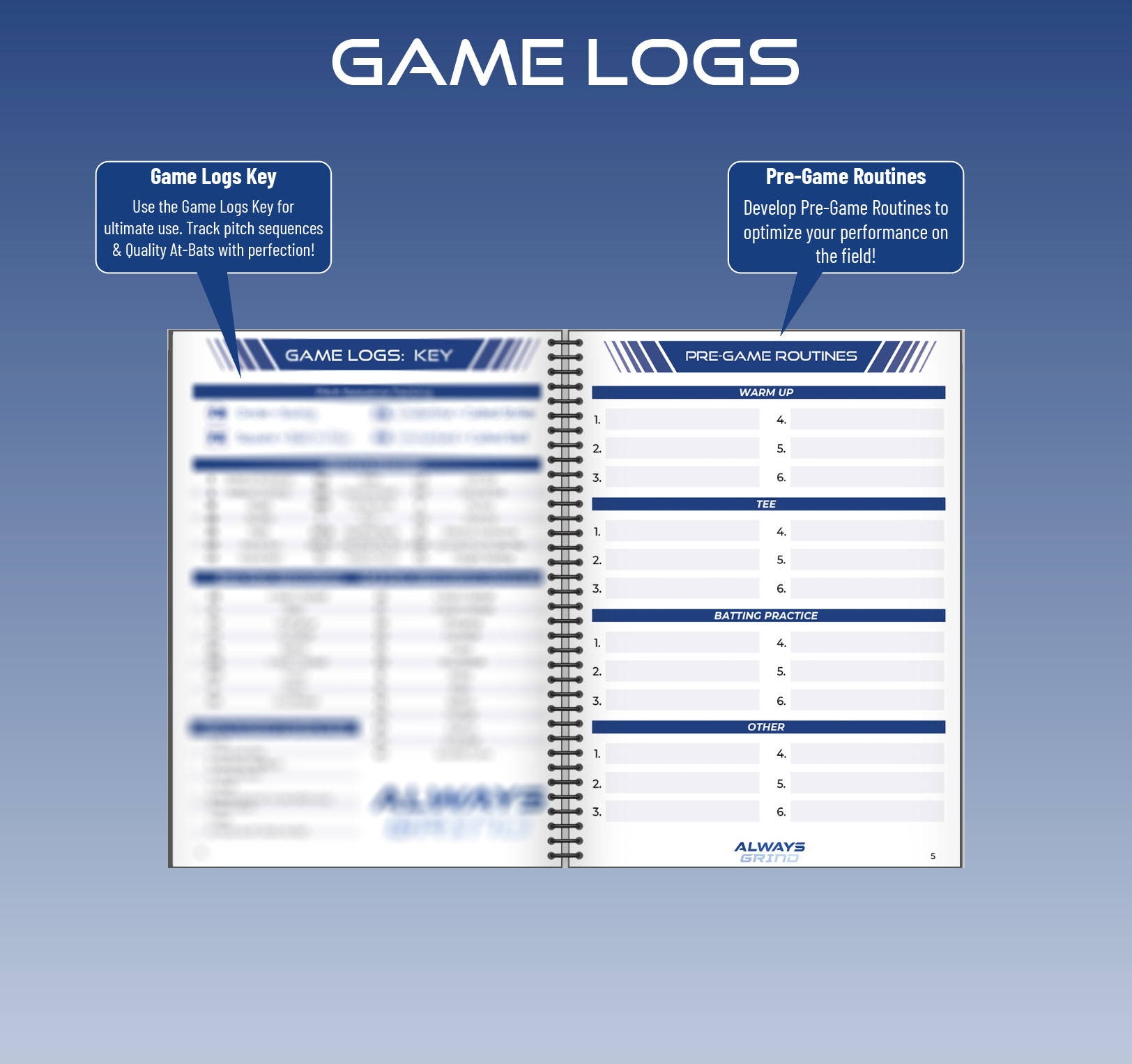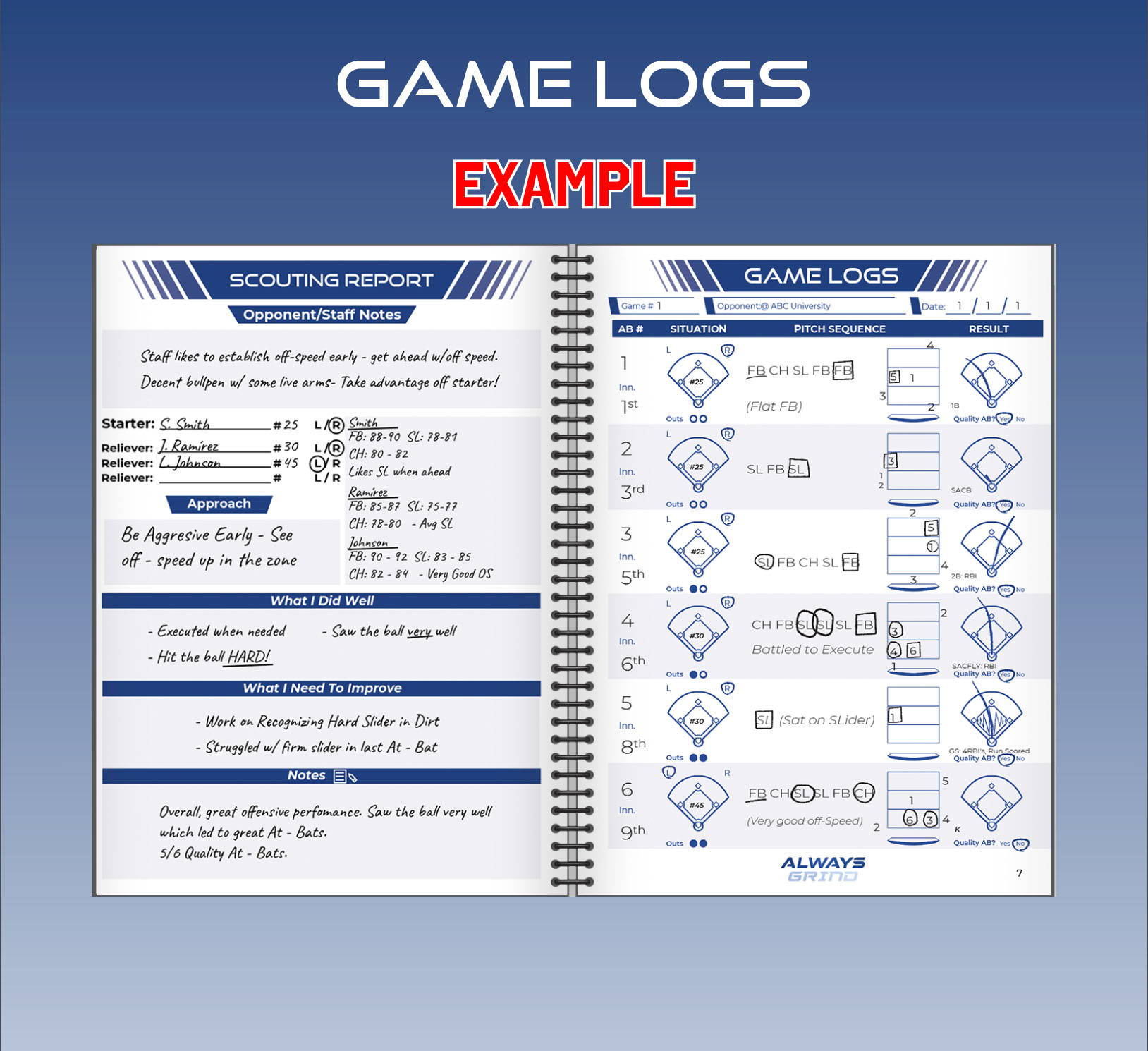 Used & Trusted at the Highest Levels of the Game