The Pitcher's Notebook is designed to help you be more efficient with your bullpen sessions. Track your progress throughout the season with the "Bullpen Section" and see yourself become the ACE on the staff.
Routines and Schedules are very important for Pitchers to maintain rhythm, comfort, and effectiveness during appearances. The Pitcher's Notebook dedicates two sections for Pitcher's to develop their routines and schedules. Crucial aspects for Pitchers who want to dominate on the mound.
In order to achieve a great outing, you must have a Gameplan how to attack hitters and offensive philosophies. The Pitcher's Notebook allows Pitchers to take notes during their appearances and apply their skills and knowledge throughout the rest of the outing and future appearances.

Pitcher's Notebooks are an effective tool for player development:

Used & Trusted at the Highest Levels of the Game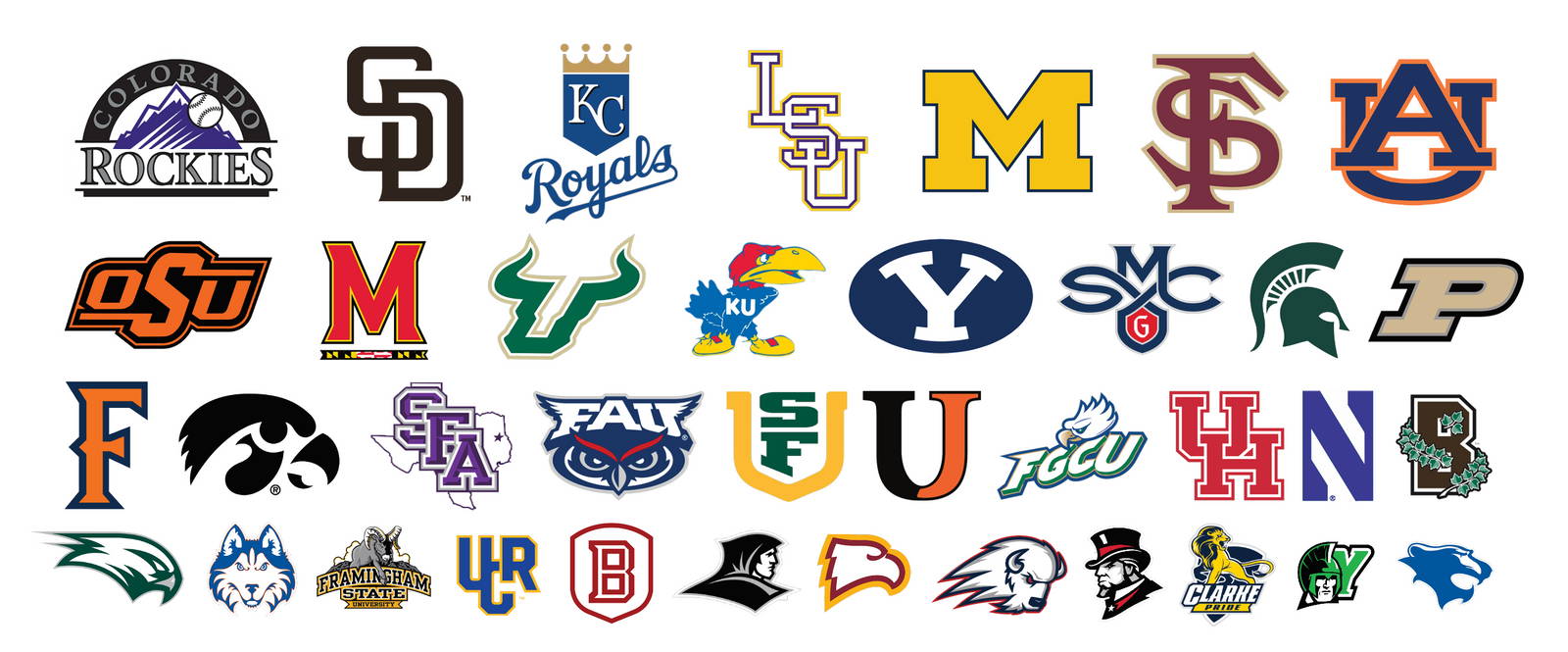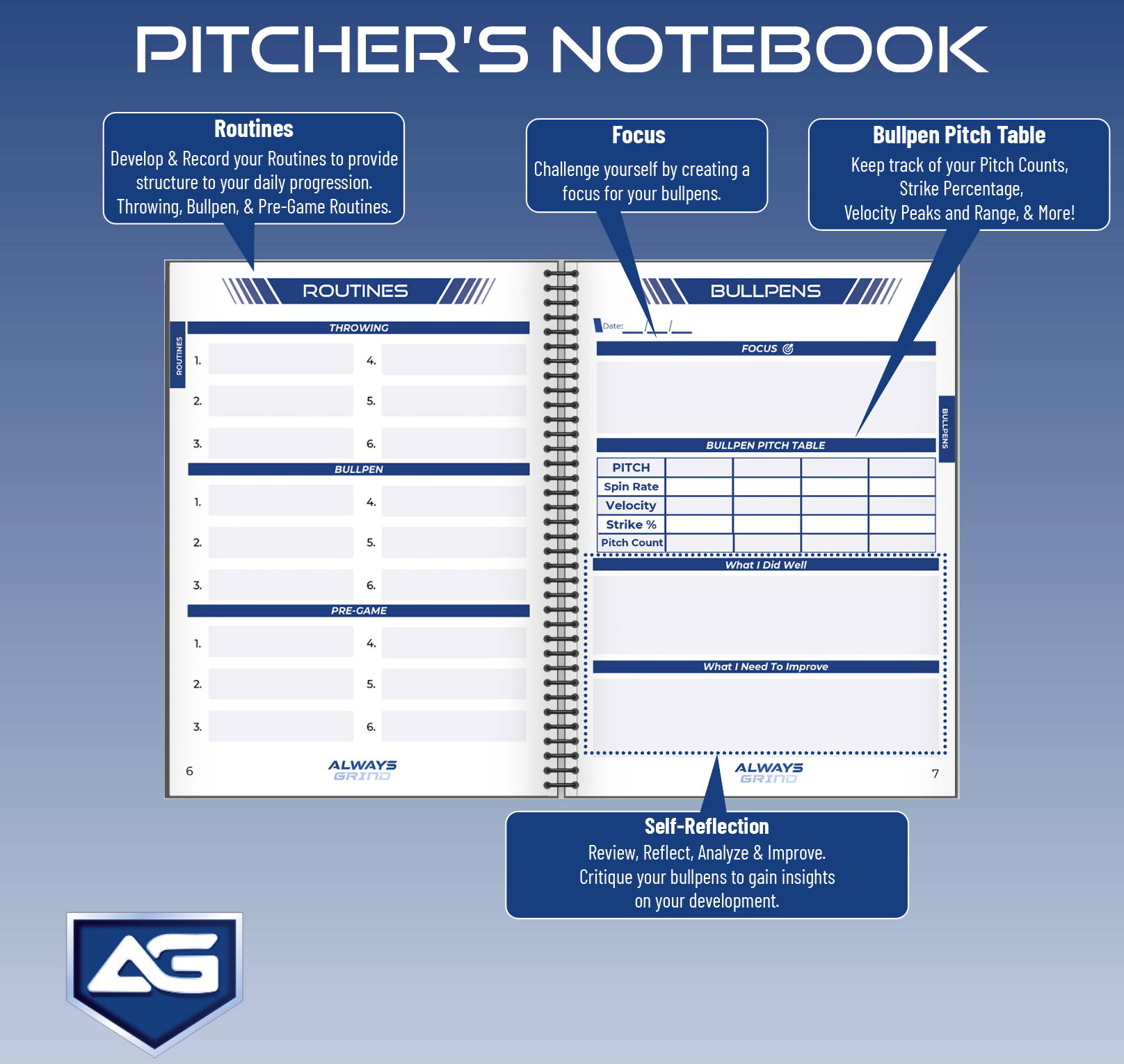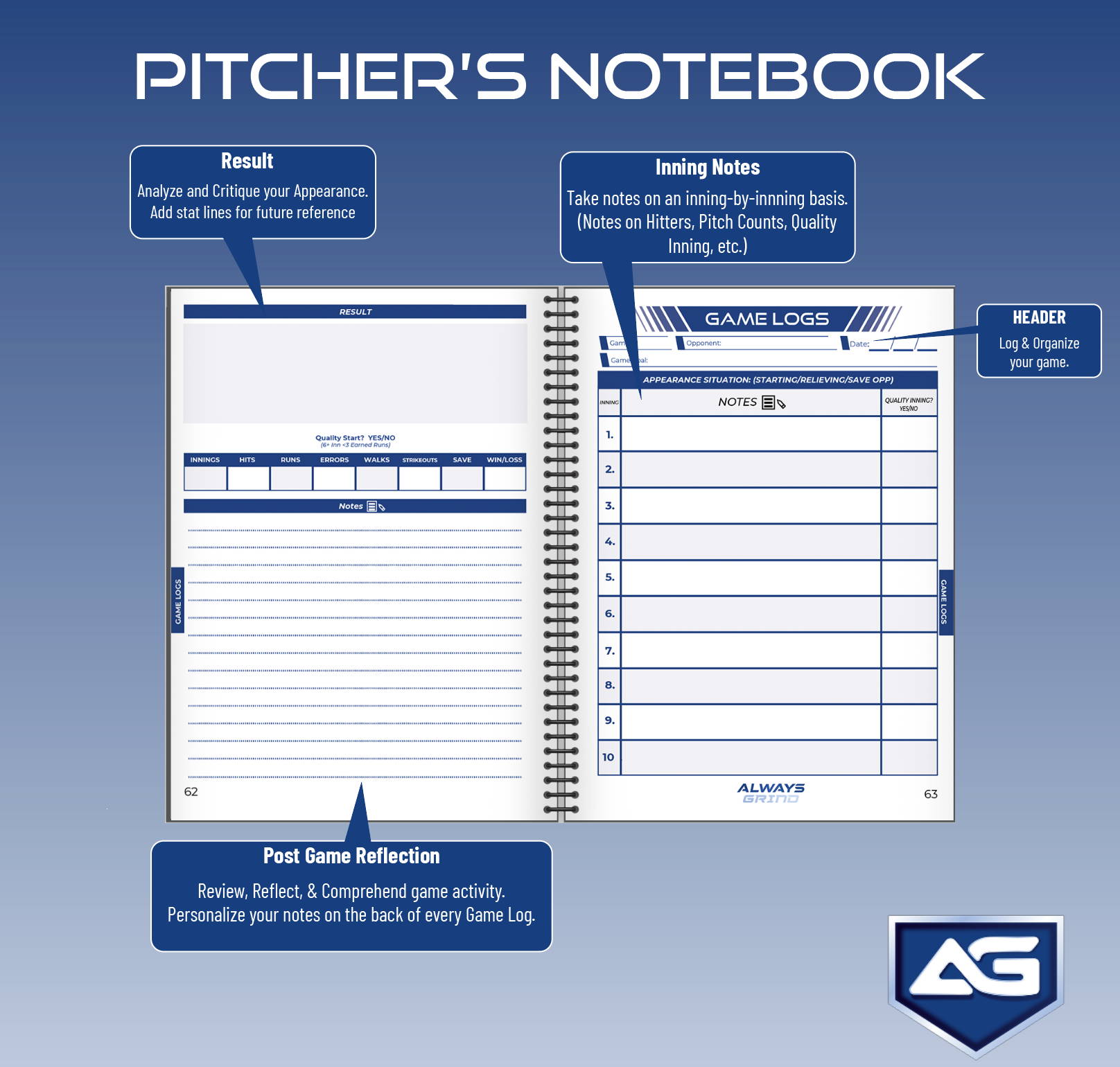 Used & Trusted at the Highest Levels of the Game