All the game's at-bats, available pitchers out of the bullpen, pitch counts, bench players, umpire's names, spray charts, offensive/defensive notes, etc. - All in one Visual Snapshot. Dedicate a space for your game management and notes with the Coach's Game Logs. 60 games per notebook!
Find all your game notes throughout the season, spiral bound and fit perfectly in your backpack or bag. Refer back to those moments throughout the game to gain a competitive advantage for your team.
Reinforced Game Management
Having an entire game's worth of notes, subs, and results in one place will keep you organized and reinforce your ability to create a competitive advantage for your team.

Coach's Game Logs are an effective tool for player development:
Bullpen And Lineup Management

At-Bat Tracking (Home & Away)

Spray Charting (Home & Away)

Offensive/Defensive Notes

Additional Note Pages & More!

Used & Trusted at the Highest Levels of the Game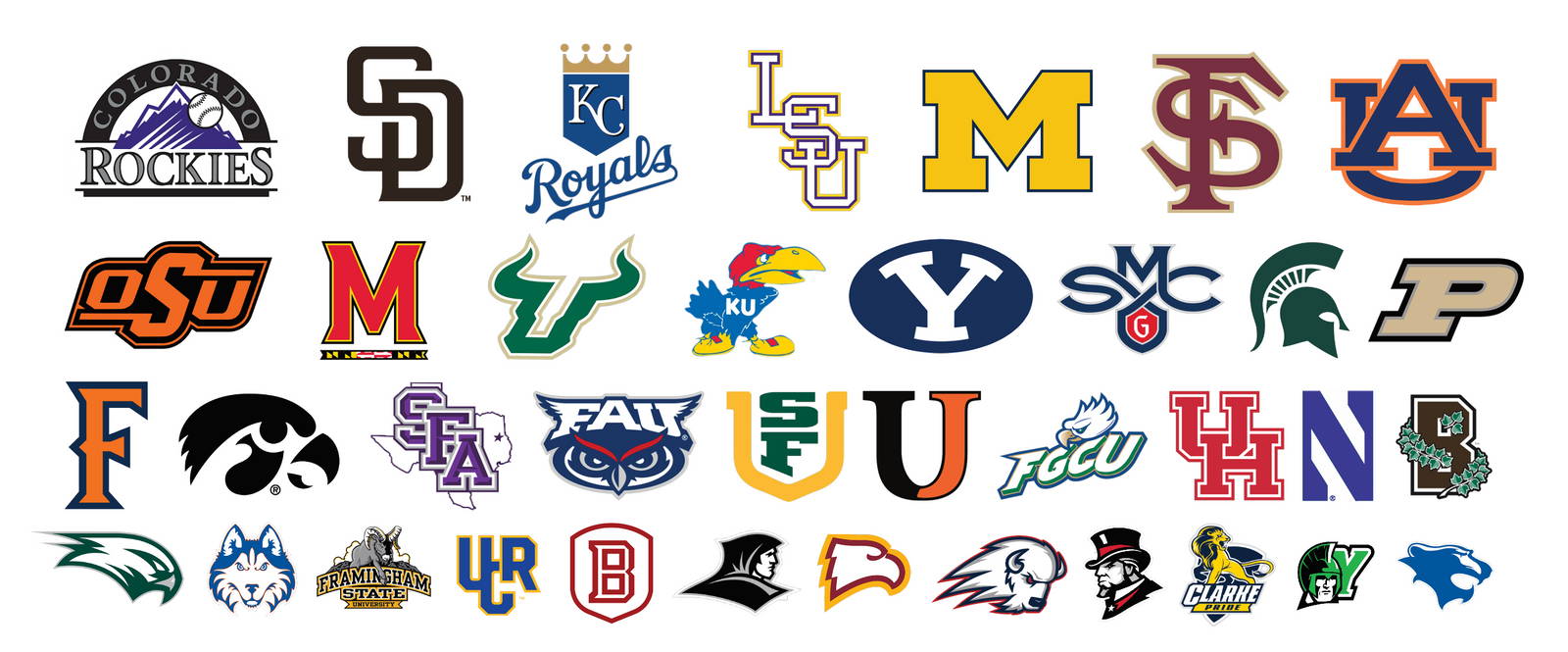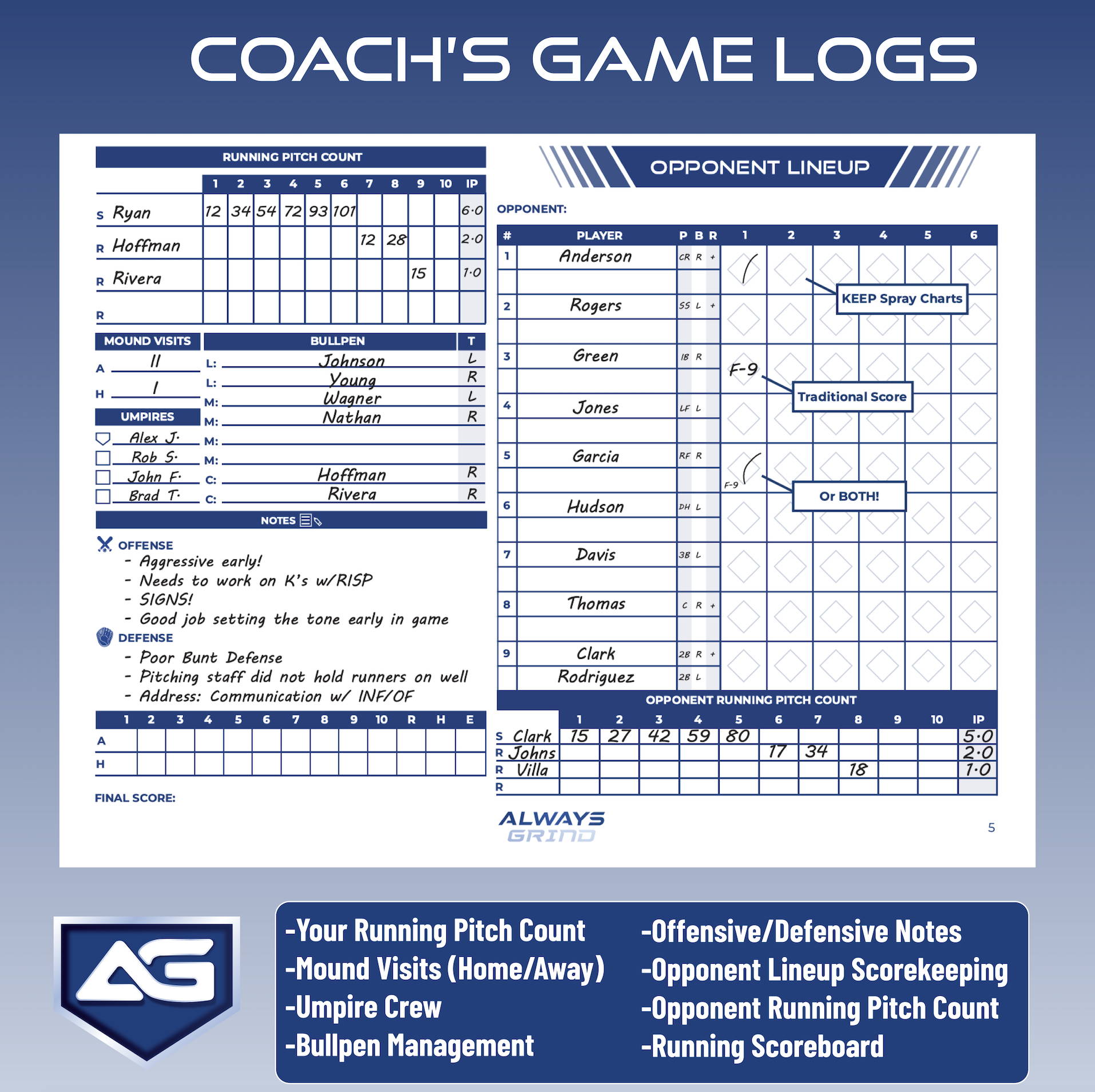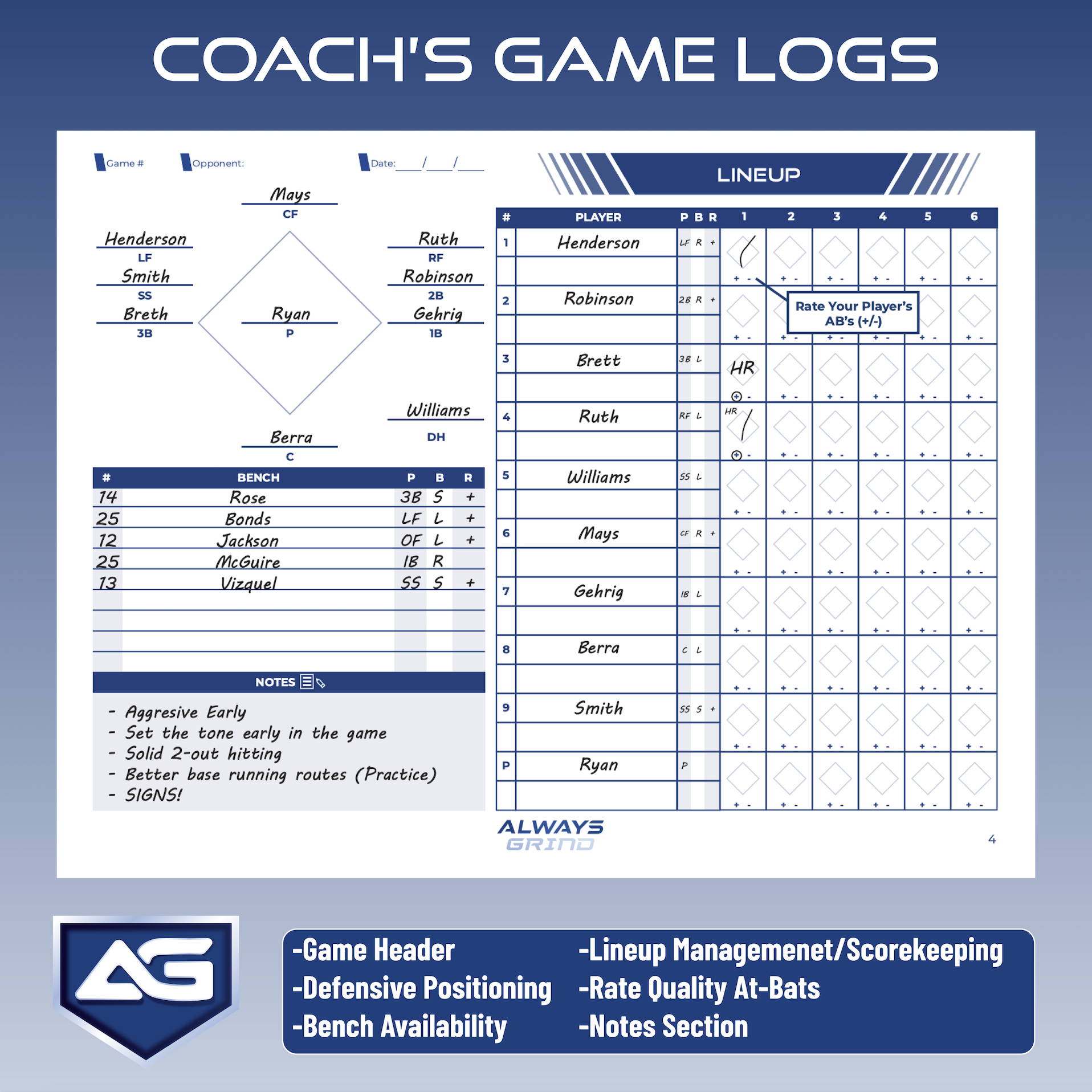 Used & Trusted at the Highest Levels of the Game